Friday,
March 3,

2023

8:30 p.m.
Petit Outremont
1248 Bernard Avenue West
Montréal (Québec) H2V 2V6
Phone: 514-495-9944, ext. #1
SEE MAP
Photos

PHOTO: Musée de la Marionnette (Tournai)
Talks, exhibitions, workshops, screenings
Maison de la Marionnette - Centre de la Marionnette de la Fédération Wallonie-Bruxelles (Belgium)
www.maisondelamarionnette.be/fr/
Talk for all audiences, 13 years +
Free
Presented by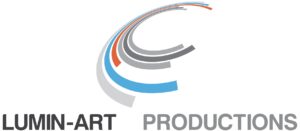 The Connexion collections marionnettes talk will also be livestreamed.
Françoise Houtteman-Flabat, Director and Curator, and Robin Legge, Head of Collections, present the Centre de la Marionnette and its different activities: research and creation, residencies, training, exhibits and performances. The Centre organizes a regular season and a biennial international festival (Festival international Découvertes Images et Marionnettes). Since 2008, it operates the Musée des arts de la Marionnette, which holds an important collection of 2,730 puppets that testifies to the diversity of the many cultures and countries around the world.
This talk is part of a cooperation project between Québec and Wallonia, with support from the Ministère de la Culture et des Communications du Québec and Wallonie-Bruxelles internationale.