Sunday,
March 5,

2023

3 p.m.
Théâtre Outremont
1248 Bernard Avenue West
Montréal (Québec) H2V 2V6
Phone: 514-495-9944, ext. #1
SEE MAP
Photos
Photos: Shoaib Shabir
Show
Laurence Petitpas (Québec)
All audiences, 7 years +
A: $25 C: $17 D: $22

A: adults (13 years +)
C: children (under 13 years)
D: discount (AQM members, students and seniors 65 +)
Taxes and ticket processing fee included
Presented by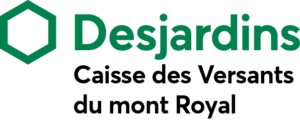 Tickets for Sunday, March 5, 2023, 3:00 p.m.
This show, or show you had in mind is sold out? Try your luck at the door!
Arrive early. If reserved tickets are cancelled at the last minute, we will gladly to put them up for sale.
A show without words
Festival closing show
At a depth of 4,000 metres, the pressure exerted by water on a body can be compared to the weight of a cow on a thumbnail…
Anchored in the fascinating and little-known world of the abyss, Mutatis Mutandis! is inspired by scientific facts so difficult to wrap our minds around that we find ourselves in a surreal world. The show explores permeability between worlds, building to deconstruct, cultivating the ambiguity between natural and artificial textures, between the dreamlike and the domestic, between the living and the non-living.
Assembled as a series of variations on a single theme, the show intuitively links visual and sound languages. It examines the porous nature of the relationship between the self and the unknown, as we descend into the core of the earth, into our deepest selves…
Running time: 50 minutes
Techniques: mixed
Video
Company
Laurence Petitpas is a multidisciplinary artist whose practice places puppetry at its core. She examines possibilities of dialogue between human and non-human bodies, playing with their porous boundaries. Originally from Quebec's Côte-Nord region, Laurence studied at Universidad Nacional de San Martin, in Argentina, before completing the graduate program in contemporary puppet theatre at the UQAM (Diplôme d'études spécialisées – DESS) in 2017 and moving to the city of Québec. In addition to developing her own creations, she works as a designer with several companies, including Kid Kouna, the Inner Fish Company, Les Sages Fous, Théâtre des Petites Âmes and Cie Les Incomplètes.  
Credits
Original idea and artistic direction: Laurence Petitpas 
Performance: Vincent Thériault, Joanie Fortin and Laurence Petitpas 
Stunning participatory collaboration: Marcelle Hudon and Josiane Lamoureux 
Sound design and craftsmanship: Vincent Thériault 
Music: Vincent Thériault, Jocelyn Robert, Yana Ouellet, René Lussier, Martin Tétreault, Miquèu and Baltazar Montanaro 
Scenography and puppets: Laurence Petitpas 
Collaboration on the costumes: Sylvie Baillargeon 
Lighting and technical assistance: Mathieu C. Bernard 
Stories: Laurence Petitpas, based on a work by Claire Nouvian
Laurence Petitpas would like to thank Première Ovation, the Canada Council for the Arts and the Conseil des arts et des lettres du Québec for their support during her research and creation stages. She would also like to thank La Bulle – espace de résidence et creation, as well as the Festival des Casteliers and Recto-verso Productions for their creative residencies and support for the creation of this work.