Saturday,
March 4,

2023

7 p.m.
Sunday,
March 5,

2023

1:30 p.m.
Théâtre Rouge du Conservatoire
4750 Henri-Julien Avenue
Montréal (Québec) H2T 2C8
Phone: 514-873-4283
SEE MAP
Photos
Photos: José Babin
Show
Théâtre Incliné (Laval)
Adults and teens, 13 years +
A: $28 D: $25

A: adults (13 years +)
D: discount (AQM members, students and seniors 65 +)
Taxes and ticket processing fee included
Presented by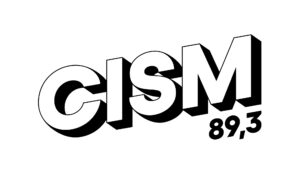 Tickets for Saturday, March 4, 2023, 7:00 p.m.
Tickets for Sunday, March 5, 2023, 1:30 p.m.
This show, or show you had in mind is sold out? Try your luck at the door!
Arrive early. If reserved tickets are cancelled at the last minute, we will gladly to put them up for sale.
A show with few words, in French 
Premiere
Seuils/Thresholds is a stage and interdisciplinary work where dance, puppetry and skateboarding meet and push the boundaries of artistic expression.
Inspired by the stories of three writers ─ Marie-Louise Bibish Mumbu, Julie Vincent and Marie-Hélène Larose-Truchon ─ Seuils/Thresholds is a living fresco of a neighbourhood, made up of murmurs and movements. It explores turning points, passages, and intimate and collective imbalances. It lives in a suspended moment, when bodies and experiences collide.
Running time: 60 minutes
Techniques: body puppets, puppet fragments, masks and dance
Video
Company
A visual theatre company, Théâtre Incliné's artistic creations, driven by poetic images, present a fragmented space where matter, body, light, sound and music are the constituents of a vast canvas. Each new project takes its impetus from the various interests that inspire José Babin and Alain Lavallée, who carry out the company's creative research. Théâtre Incliné creates shows through contacts with artists from various cultures, and develops works in collaboration with companies from France, Italy, Japan, Norway and the Gaspé (Québec).
Credits
Stage direction and scenic writing: José Babin
Based on stories by: Marie-Louise Bibish Mumbu, Julie Vincent and Marie-Hélène Larose-Truchon
Choreographies: Karine Ledoyen and José Babin, in collaboration with the performers
Rehearsal director: Emmanuelle Bourassa Beaudoin
Advice on dramaturgy: Josianne Dulong-Savignac and Sophie Devirieux
Puppets: Sophie Deslauriers
Assistant to the puppet maker: Céline Chevrier
Prototype puppets for research: Alain Lavallée and José Babin
Costumes: Manon Guiraud
Scenography: Carol-Anne Bourgon Sicard
Music: Guido Del Fabbro
Lighting and assistant to the stage director: Alain Lavallée
Performance: Patrick Lamothe, Elinor Fueter, Julie Desrosiers and Guillaume Lajeunesse
Stage management: Charly Mullot
Technical direction: Alain Lavallée
Administration : Cassandre Lescarbeau
Théâtre Incliné would like to thank the Canada Council for the Arts, the Conseil des arts et des lettres du Québec and the City of Laval for their support. The company also thanks the Maison des arts de Laval (creative residency).