Friday,
March 3,

2023

4 p.m.
Petit Outremont
1248 Bernard Avenue West
Montréal (Québec) H2V 2V6
Phone: 514-495-9944, ext. #1
SEE MAP
Talks, exhibitions, workshops, screenings
Facilitator: Mark Sussman, Ph.D.
Free
Presented by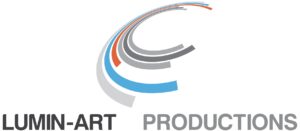 A stimulating discussion about puppetry and robotics!
To view the video : CLIC  HERE
The roundtable discussion was also livestreamed.
An exciting multidisciplinary exchange of ideas about new puppetry forms influenced by digital arts and robotics. This roundtable brings together a puppeteer, a visual artist, two choreographers and an engineer who are fascinated by the body, movement and robotics, as well as the human being and its double.
This focus is part of a cultural cooperation project between Québec and Flanders, with support from the Ministère de Culture et des Communications.
Panelists:
Bill Vorn (artist, Concordia University, Montréal)
Kevin Trappeniers (multidisciplinary artist, Belgium)
Ugo Dehaes (choreographer, kwaad bloed, Belgium)
Mark Sussman (puppeteer and researcher, Concordia University)
DESSAIM (École de technologie supérieure, Montréal) project team members: David St-Onge (ÉTS), Marcelle Hudon (puppeteer,) and Audrey Rochette (choreographer)
 

Facilitator: Mark Sussman

Mark Sussman is a theatre artist and researcher working on the animation of public space, material dramaturgies, puppetry and object performance, and the integration of old and new technologies in live performance. He earned MA and PhD degrees from the Department of Performance Studies at New York University and works as Associate Professor of Theatre and Director of the Centre for Interdisciplinary Studies in Society and Culture at Concordia University.

Mark Sussman is also founder and Co-Artistic director of Great Small Works, a theatre collective based in New York City. 
This roundtable discussion is presented as part of a Québec-Flanders cooperation project supported by Québec's ministère de la Culture et des Communications and the Flanders Département de la Jeunesse, de la Culture et des Médias.